Trick or Treating Apartment Style
By: Coral Noyd ~ 10/15/2020
Living in an apartment has its benefits. You do not have lawn to mow, you do not have to normally fix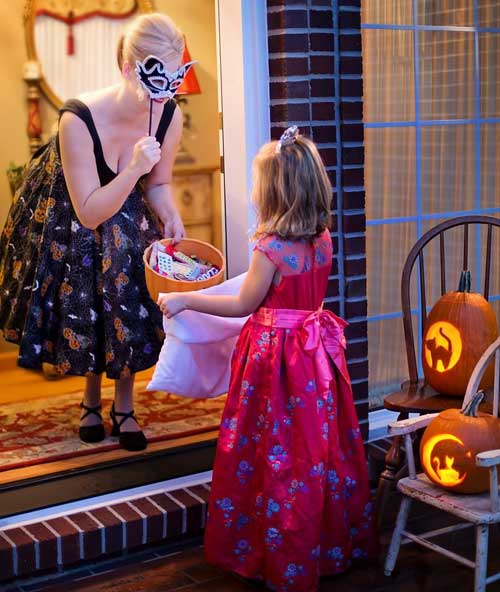 anything (as you just call the apartment manager), you usually have very little responsibility, which is great! It can also have its downs though. If there are not a lot of kids in your apartment complex, then it can be sometimes boring…especially around Halloween time.
The biggest way to let people know that you are handing out candy is to leave your lights on! Inside and out. This tells pare
If multiple people want to join with you, you can dress up and gather camping chairs and blankets and hang out in front of the building (assuming it is okay with everyone involved), and hand out candy to the passer byers. If you live in a complex that has only adults (and you know this), you could provide adult beverages to pass out and still be able to make it fun for everyone. If you cannot stay up late and wait for kids to come by, you can still put together candy bags and leave them in a bowl outside of your door with your front light on.nts that it is okay to knock on your door for candy. If you have multiple people in your complex who want to join forces, then everyone could get together and decorate the building to let children know, it is okay to trick or treat there as well. If you are the only one, you could buy or make a sign to go in the window and you can make it fun and creative to let them know it is okay to come up.
Some children have food allergies and cannot eat candy or they have a medical condition that does not allow them to be able to have the candy, but there is a solution for this as well! Ensure to have a teal colored pumpkin outside your door (or wherever you are) and this tells parents that you have non-food treats for those kids as well. Parents appreciate this so their kids can participate in the fun activities for the night.
There are many ways to be able to have fun and ensure that trick or treaters hit your spot too! Have a fun and safe Halloween this year!

---