Celebrate the Bright Lights This Holiday Season
By: Coral Noyd ~ 12/15/2020
With the Pandemic still hanging around until after the New Year, everyone needs some happiness in their life. What better way to find some joy in these darker times than to see some beautiful lights from the Holiday Season? If you are brand new to the state of Washington or you have been here a long time, here are some fun places to go visit and find some joy in the spirit of the Holiday.
1. WildLanterns at the Woodland Park Zoo, Seattle – Usually the Zoo has zoo lights, and instead this year they have made it bigger and better and added more lights! This is a great family night out, and will be loads of fun to end out the year! Buy tickets in advance as they do have limited spots to limit the number of guests.
https://www.zoo.org/wildlights
2. Fantasy Lights at Spanaway Lake, Spanaway – This light display is a TWO mile drive through experience. You can light up the rest of the year from the warmth of your car! Start your drive at the beginning of the lake and drive all the way through to experience over 300 hundred displays! Lines get long, so buy your tickets and arrive early!
https://www.co.pierce.wa.us/1253/Fantasy-Lights
3. Candy Cane Lane, Seattle – This drive through light display is not offered through a company. There are several neighborhoods that come together and go all out for decorating their houses. You show up and drive through and look at all the fun colorful lights. It is free and is a household tradition for most Seattle Families. There is no website, but the fun begins here at Park Road NE in Seattle, WA.
4. Garden d' Lights – Unfortunately, due to COVID this year, Garden d' Lights is not able to happen this year. As they are so sad, as so are the residents of Bellevue, you can still go donate to the Bellevue Botanical Garden to help them through this year. They have put up a five minute video tour of all of the lights that they have so you can enjoy them from the comfort of your own home.
https://bellevuebotanical.org/garden-dlights/
We wish you the happiest of holidays this year, and a Very Happy New Year! Enjoy these lights as we round out the toughest of years we have had. We will see you in 2021!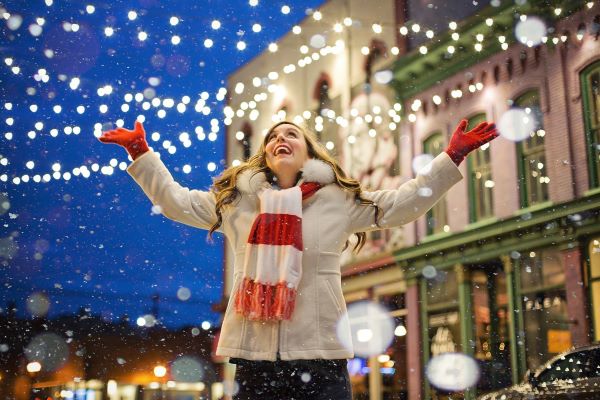 ---