Are You Looking for Furnished Apartments Temporary Housing?
Need an extended stay solution that is better than extended stay hotels or corporate housing?
Between Moves offers fully furnished, condominiums, private homes and short term housing serving Seattle's Eastside communities of Redmond, Kirkland, Bellevue, Bothell and Woodinville and the Everett/Mt. Vernon area with a property on Camano Island. Most locations are in or near downtown Bellevue, Redmond & Kirkland, which is 15 miles (or less) from downtown Seattle. Extended stay corporate housing for your short term temporary housing needs.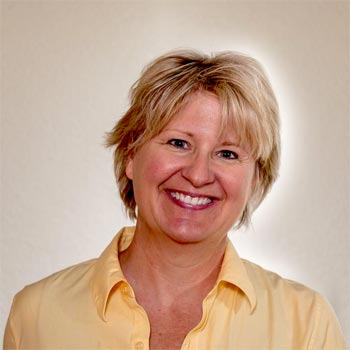 Are you BETWEEN MOVES?
Sorry, we do not allow pets or smoking due
to allergy considerations

We are your solution for furnished apartments, short term rentals, or extended stays in Seattle:
Buying and / or selling your house
Corporate / employment transfers
Internship or temporary employment
Relocating to a new city like Seattle, Bellevue, Redmond or Kirkland or Everett
Displaced homeowners (flood, fire, or renovation)
Domestic or medical care needs
A place to call home while waiting to: buy, sell or close a real estate transaction
Thanks so much for your prompt replies, I really appreciate your great service!
Danielle relocating from Australia
See what sets us apart from the typical extended stay housing by visiting our property features, comparing our rates, and learning how our personal service makes your transition effortless.
We offer you: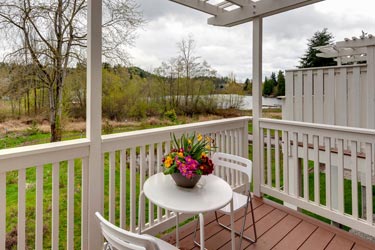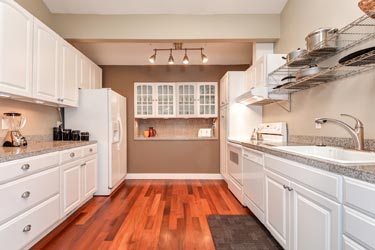 Mike Fedyaev recommends Between Moves furnished apartments temporary housing redmond kirkland: "We absolutely loved our stay with BetweenMoves! We needed a furnished apartment for my wife and me for my international work transfer period. The property we rented in Redmond was in excellent condition, with carport parking included, very bright and clean, nicely furnished, with all the kitchenware, linens, towels, vacuum cleaner and even some toiletries and detergent. Outstanding location, right beside a bus stop with convenient commute to Seattle and Bellevue. 10 minute walk to Redmond Town Center with shops, restaurants and entertainment. Quiet environment and friendly neighbours. The balcony overlooks Sammamish river and trail. 15 minute trail walk to Marymoor Park entrance. The property and the whole condo complex are very well-maintained. Special thanks to Coral and Erik for being very professional, responsive and cooperative. We only wish we could stay longer! We are very glad to recommend staying with BetweenMoves if you need a furnished apartment with easy access to highway and public transport, shopping/entertainment, nature and walking/running/cycling trails."
Mike Fedyaev